In the News
Get monthly home construction tips & advice right to your inbox!
Donald Dyrness, onwer of Main Street Custom Homes & Remodeling, LLC was named Remodeler of the Year by the Metropolitan Builders & Contractors Association of New Jersey.
According to the organization, this award is presented each year to recognize one MetroBCA builder member in the specific area of remodeling, whose work is an outstanding example of building or remodeling.
Click here to read the entire article.
Audio/Video Files
Click the YouTube button to bring you to our channel!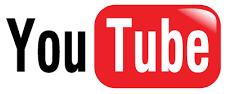 Articles
Press Releases