Building the American Dream with Award Winning Home Designs
Let Us Put Our Decades of Experience to Work for You!

♦ Design-Build Firm
♦ Custom Home Builder
♦ Remodeler
♦ General Contractor
♦ Construction Company
- ALL ROLLED INTO ONE!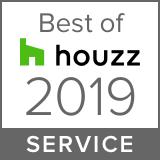 We strive to design and build high quality, single-family residences, both large and small additions/renovations and light commercial projects that fit our customers' budgets and wish list. We foster a team approach with our customers, trade contractors, suppliers and staff.
By offering a high degree of professionalism and personal service to our customers, we have set ourselves apart from other builders. Our projects are characterized by distinctive design elements, attention to detail and quality craftsmanship.
Now is a great time to start planning your next home construction project!

Located in Succasunna, NJ (Roxbury Township), we serve northwestern New Jersey, specializing in the following:

Our Story
The father and son team of Daniel and Donald Dyrness share a long history of building homes and light commercial projects together. Having learned about the construction industry and a strong work ethic from his Norwegian father, Dan has been building homes and light commercial buildings for several decades. Don is now the third generation of the Dyrness family to be involved in the field. Don and Dan have over 70 years of combined home building experience in northwestern New Jersey.
Dan and Don began working together as real estate developers and builders, transforming tracks of vacant land into residential neighborhoods and multi-family communities throughout the northwestern region of New Jersey. Over the years, they have cultivated strong relationships with a select group of trade contractors, industry professionals and product suppliers; some of which have lasted for two and three generations.
As the landscape of the real estate market changed, they transferred their years' of construction management and building experiences to designing and building award winning custom single-family homes and residential remodeling projects. Today they are regarded among the most well respected builders in the area with a proven track record of designing and building great homes custom made to fit their clients' needs.
Community Involvement
Don & Dan Dyrness are committed to the revitalization of Main Street in Succasunna, NJ at the same time preserving its nostalgia of yesteryear.
Steeple Restoration | First Presbyterian Church of Succasunna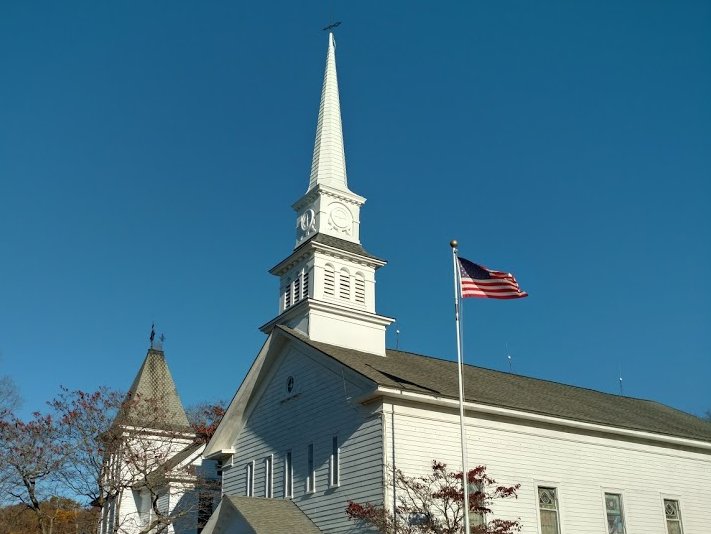 First Presbyterian Church of Succasunna restored Steeple overlooking Main Street in Succasunna, NJ.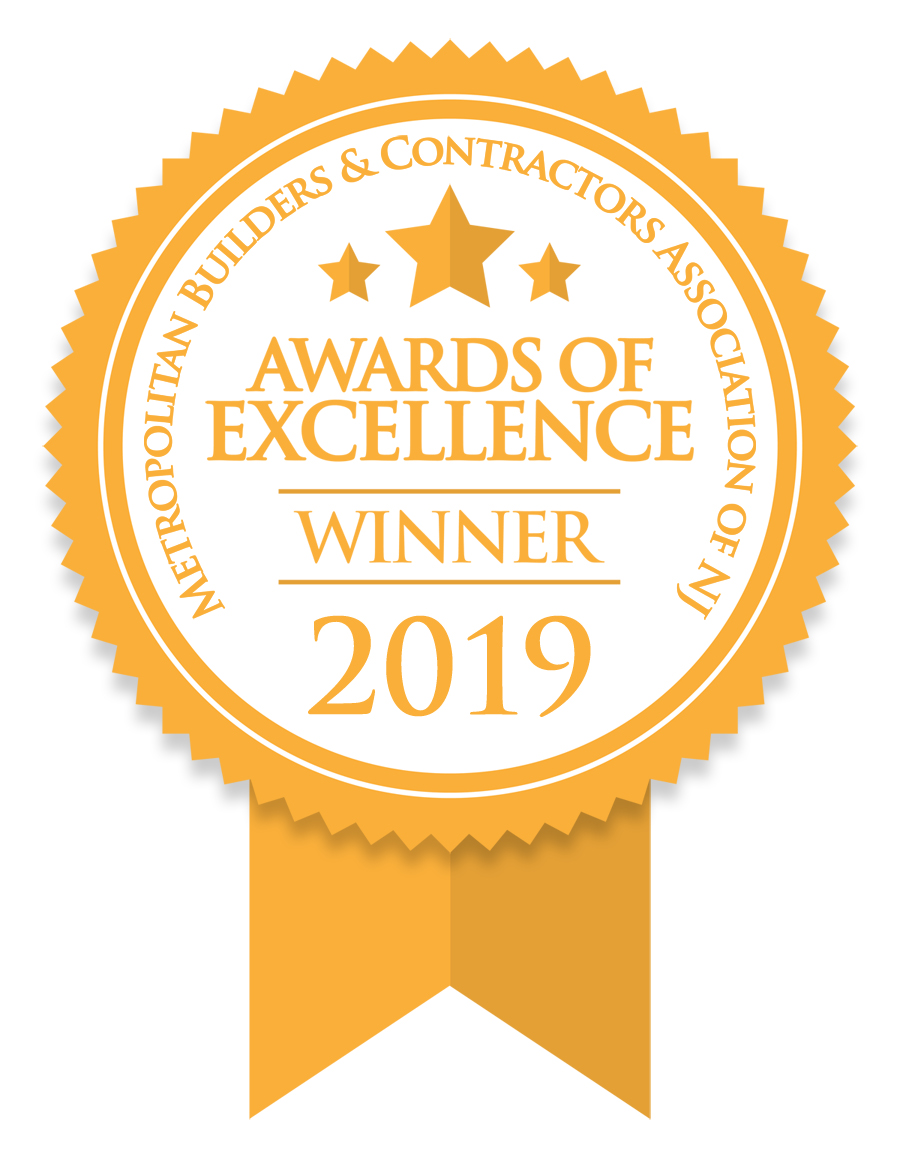 2019 - Best Historic Renovation – Commercial
In 2018, the Steeple Restoration Committee approached Donald & Daniel Dyrness of Main Street Custom Homes & Remodeling (MSCH&R) to oversee the task of bringing the steeple back to its former glory. The Dyrness Family has deep ties to the Presbyterian Church of Succasunna with three active generations currently involved in the congregation. As a way of giving back to the congregation and community, Donald & Daniel Dyrness volunteered their project management services to restore the steeple.
Learn more about this exciting community service project.
---
Preserving A Bit of History | Gazebo Restoration - Roxbury Public Library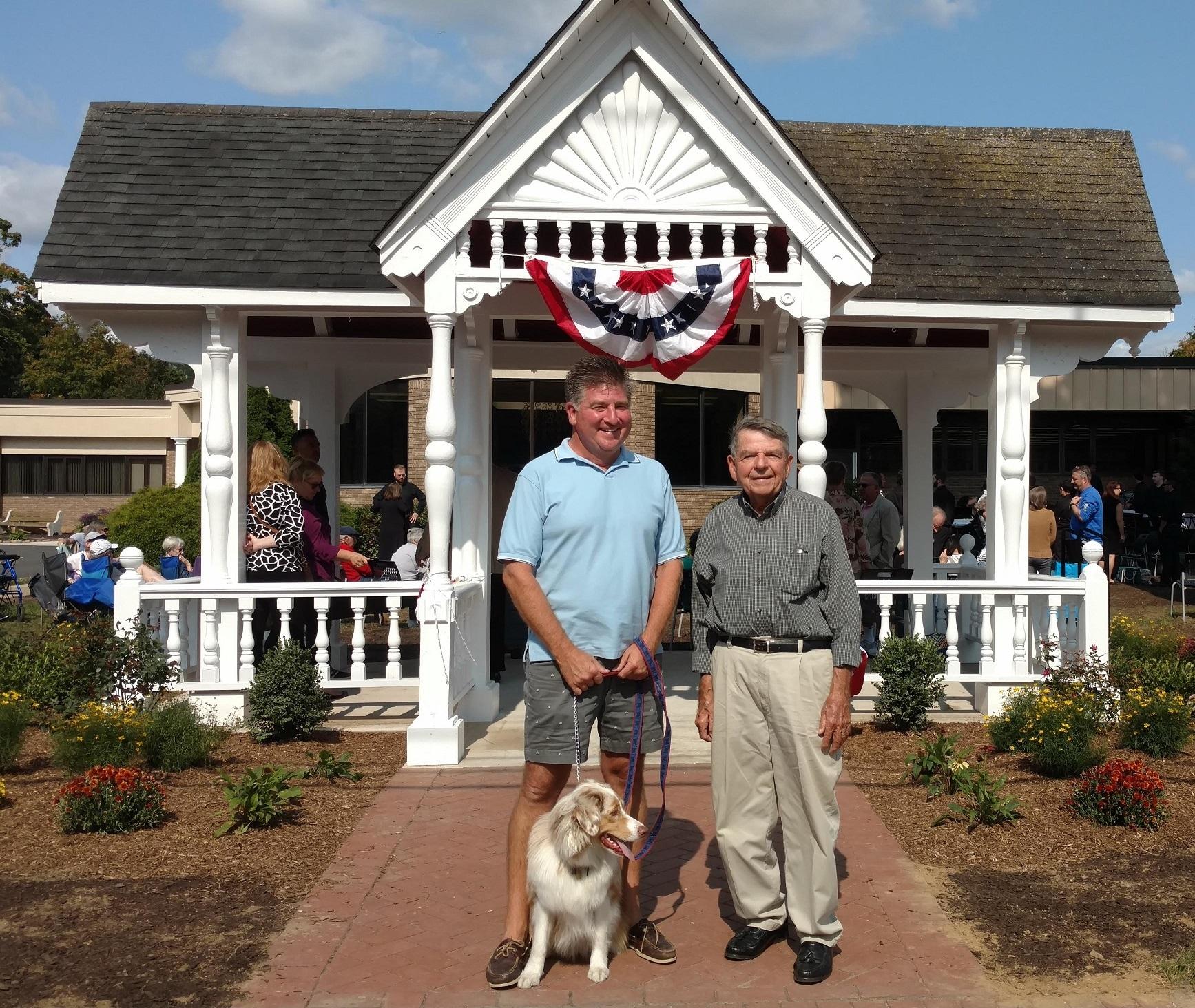 Don & Dan Dyrness (with Bindy) in front of the refurbished Roxbury Library Gazebo!
Roxbury Township has gained a new outdoor entertainment venue! Main Street Custom Homes & Remodeling managed the relocation and refurbishing of the Roxbury Public Library Gazebo closer to Main Street. For years, the Gazebo was tucked back near the Library building behind a tree and was underused and overlooked. Moving and rotating the Gazebo to its new location creates a more useable space where the Library can hold musical performances, book readings and other community gatherings. Learn more about this project and the history behind the Gazebo!
This project has deeper meaning to the Dyrness Family beyond supporting the revival of Main Street in Succasunna. As part of a dedicated group of volunteers in 1978, Daniel Dyrness was instrumental in the construction of the Gazebo. Pieces of the gingerbread trim from the Victorian home that originally housed the Library were incorporated into the Gazebo's design, officially named the Queen Anne Summerhouse. Several years later in 1981, Donald Dyrness installed the paver walkway in front of the Gazebo's original location as his Boy Scout Eagle project. Together in 2017, the father and son team oversaw the relocation of the Gazebo!
Read articles and watch video about this exciting community service project.
---
Main Street Is Making A Comeback | 109 Main Street, Succasunna - Office Suites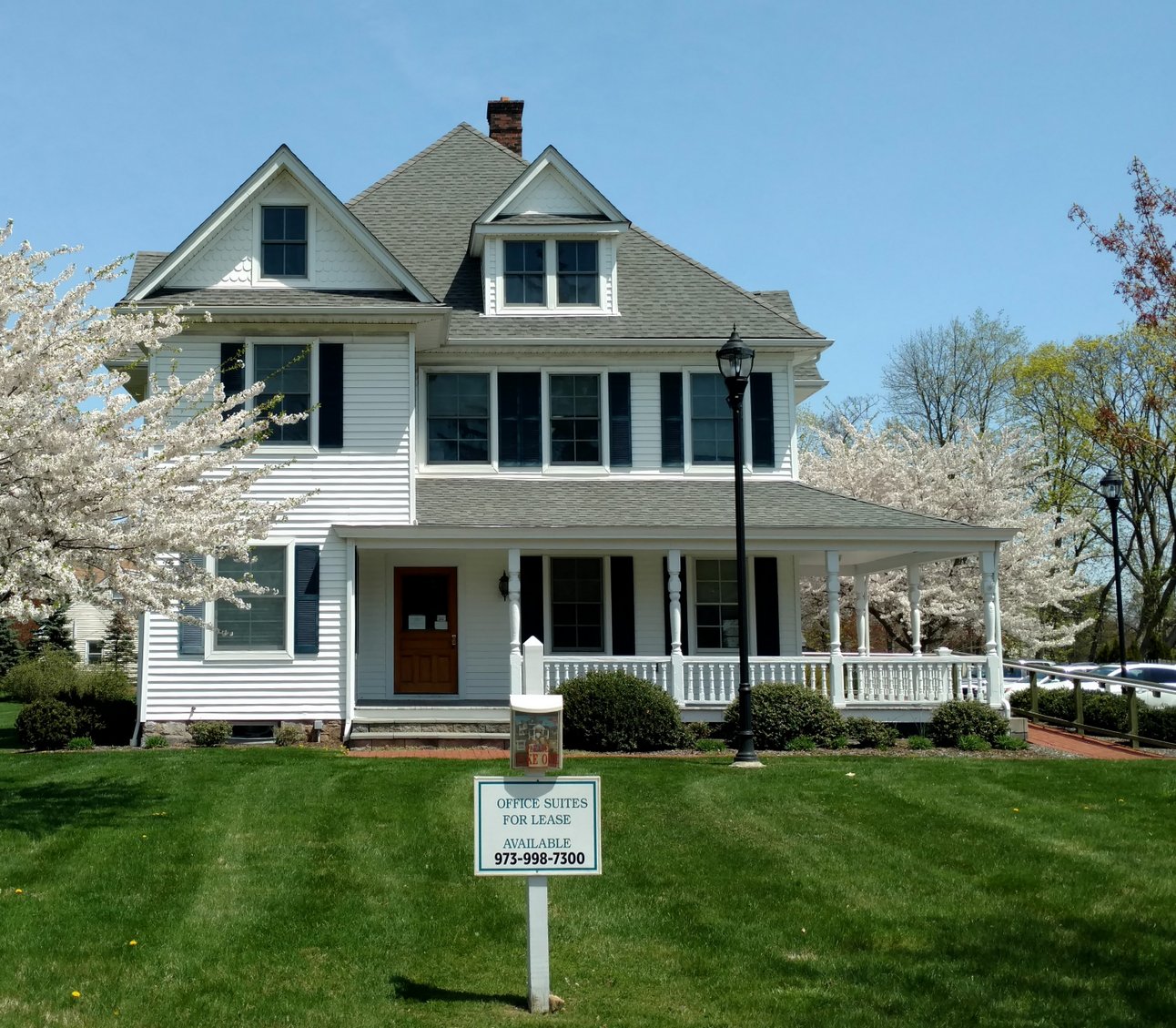 Historically renovated office space with modern amenities at 109 Main Street, Succasunna, NJ.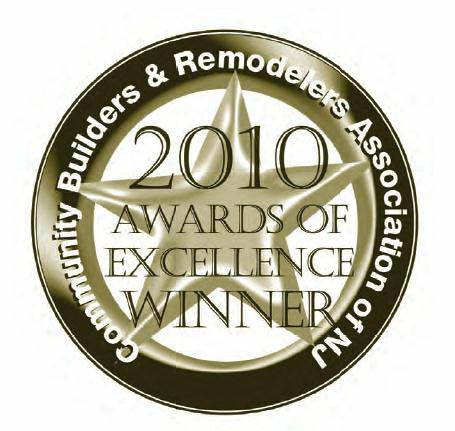 2010 - Best Historic Renovation – Commercial
In 2009, Don & Dan Dyrness renovated an historic victorian style building constructed in 1900 located at 109 Main Street, Succasunna, NJ into modern office spaces while sustaining the historic design details of the original structure. The Roxbury Area Chamber of Commerce presented them with the Beautification Award and the Roxbury Township awarded the Historic Beautification Award for this renovation project which was the keystone of the Roxbury Main Street Improvement Plan which included new curbing, brick lined walkway and vintage-style street lights.
In 2017, they completed the renovation of the Carriage House at 109 Main Street, totally transforming it from a barn to a beautifully appointed and fully modernized office building while retaining much of its original charm. Main Street Custom Homes & Remodeling is proud to call this space their "home."
Additinal details about available office suites for rent at 109 Main Street, Succasunna, NJ.
---
Who We Are
Donald J. Dyrness - President
Don is a life-long resident of Succasunna, NJ and became involved in the construction industry at an early age, helping his father out on jobsites. As a young adult, he continued to learn the trade from the ground up, and was involved in all facets of the building process. After earning his degree in chemical engineering, Don returned to his roots and has built a career in the home construction industry for over 25 years. In his spare time, Don enjoys outdoor activities, especially skiing and hiking.
He is an active member of the NAHB's Builder 20 Club, a nationwide group of custom home builders or remodelers from non-competing markets who meet several times a year to share their wisdom and learn from each other ways to improve their operations. Additionally, Don has earned the NAHB's Certified Graduate Builder (CGB) designation which identifies him as one of the building industry's top professionals. Additionally, he was one of the first in New Jersey to obtain the NAHB's Certified Green Professional (CGP) designation.
Don is responsible for the business side of the company. He handles advertising, financing, contracts, permits/approvals and many other aspects of managing your project. He coordinates trade contractors, manages project schedules and facilitates communication between office staff and field team members. Don also supervises the estimating process and purchase of project materials.
Achievements/Memberships
Named Business Person of the Year from the Roxbury Area Chamber of Commerce and the Morris County Chamber of Commerce (1995)
Earned the Certified Graduate Builder (CGB) designation and the Certified Green Professional (CGP) designation from the NAHB making him one of only about 1300 professional building contractors nationwide to attain the CGP certification
Named 2010 Community Builders & Remodelers Association of NJ Remodeler of the Year
Member of the following builder trade associations:

Metropolitan Builders & Contractors Association of NJ

(Metro BCA), New Jersey Builders Association (NJBA) and the

National Association of Home Builders

(NAHB)

NAHB Builder 20 Club

- member since 1997 and served as Chairman (2001-2002)
Former President of the Roxbury Area Chamber of Commerce (1994)
Eagle Scout (Troop 159 Succasunna, NJ 1981) & Committee Chairman of Boy Scout Troop #163, Succasunna, NJ (June 2005 – August 2014)
Member of the First Presbyterian Church of Succasunna
Member of the Craigmeur Ski Club
Education
B.S. Chemical Engineering, University of Rhode Island (1986)
Long-time Roxbury Township resident and Roxbury High School graduate (1982)
---
Daniel Dyrness - Site Supervisor/Lead Designer

Born in Brooklyn of Norwegian parents, Dan's family moved to Succasunna, NJ in 1954. After graduating from Roxbury High School in 1956, he owned and operated a hardwood flooring business. Starting in 1976, Dan owned and operated real estate development companies, building new homes, small commercial projects and multi-family communities. Ever since, he has been involved in converting undeveloped land into residential homes, building local houses of worship and designing and constructing a variety of home renovation projects.
On weekends during the summer months, Dan can be seen cruising around Lake Hopatcong in his vintage 1939 Century mahogany boat which he proudly restored and christened "Life Is Good."
Dan is responsible for the construction side of the company, focusing on design and site management. Dan oversees all on-site aspects of the project from initial site work through final punch list activities. He acts as the on-site customer point of contact, offering his design advice and construction process guidance.
Achievements/Memberships
Member of National Association of Home Builders (NAHB)
Member of the Lake Hopatcong Antique Boat Club
Former member of the Roxbury Rotary Club
Former member of Roxbury Fire Company #1
Past president for the Roxbury-Succasunna Kiwanis Club
Recipient of the "1994 Distinguished Citizen Award" by the James R. Sprow Memorial Foundation
Toured Mt. Everest to base camp at 19,000 feet
U.S. Coast Guard Reserve (1959-1965)
Elder at the First Presbyterian Church of Succasunna and served as Chairperson of the Building and Grounds Committee
---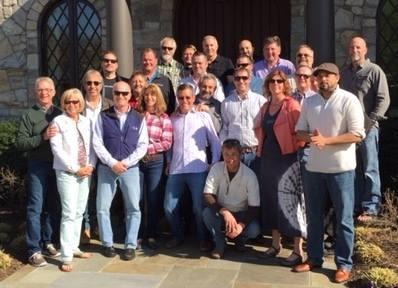 The National Association of Home Builders Craftsmen Builder 20 Clubs
The Builder 20 Club, created by the National Association of Home Builders (NAHB), consists of a group 20 of some of the finest builders from around the country who meet twice a year to discuss various business matters. They share their knowledge and experiences with each other to learn ways to improve their operations.
Augusta Homes – Cornelius, NC
Baud Builder – Wakefield, RI
Cabin John Builders – Cabin John, MD
Cataldo Custom Builders – E. Falmouth, MA
Compo Builders – Novi, MI
David Campbell Building – Sydney, Australia
Denman Construction – Whitefish, MT
Ellis Custom Homes – College Station, TX
TM Grady Builders, Inc. – Laguna Beach, CA
Hardwick General Contracting – Maitland, FL
HomeSource Real Estate & Construction – Asheville, NC
Little & Little Construction – Port Townsend, WA
Matt Sitra Custom Homes – Austin, TX
Nikles Custom Builders – Milford, PA
Olsen Custom Homes & Consulting – Daytona Beach, FL
Providence Homes – Arlington, TX
Schneider Development – Norfolk, VA
Main Street Custom Homes & Remodeling – Succasunna, NJ
The Troxel Company – Holland, MI
---
Awards - Construction Projects in Morris, Warren, Sussex & Somerset County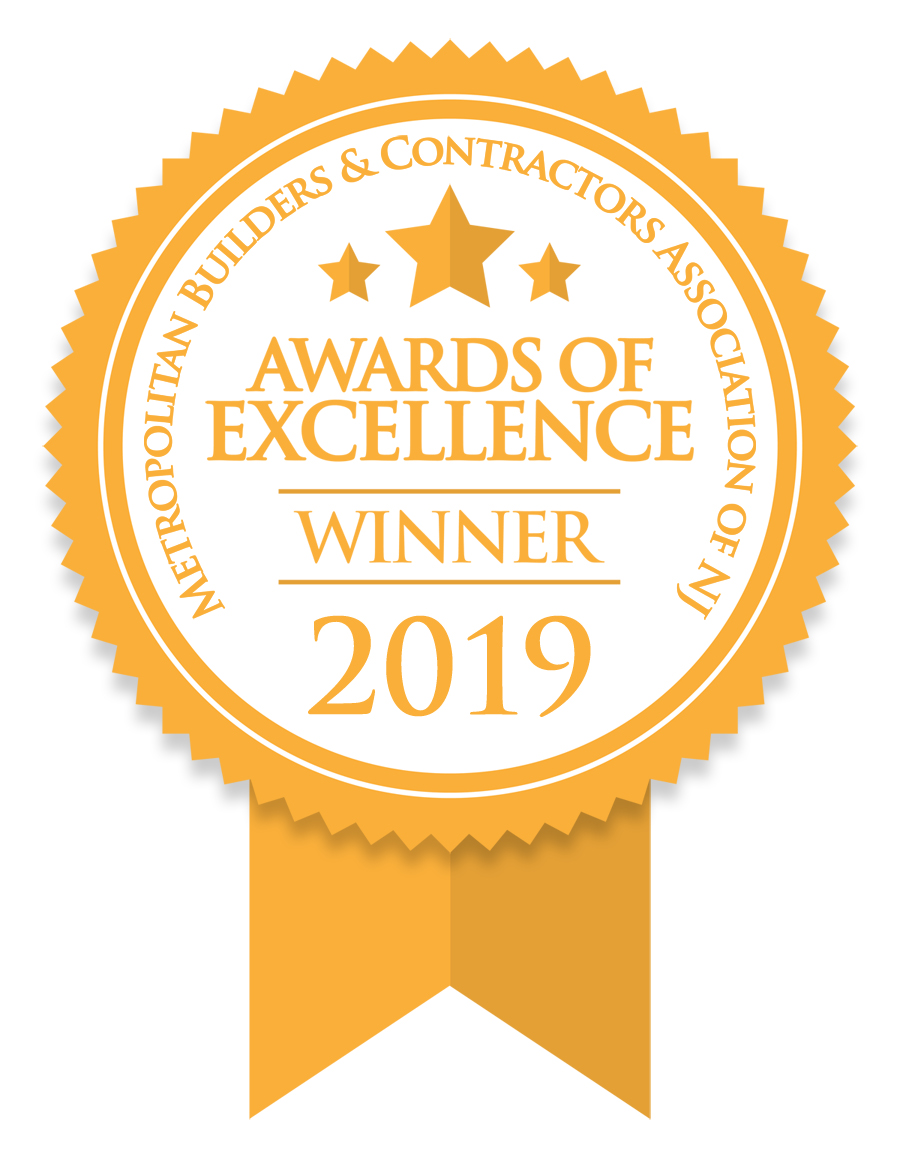 2019 - Best Historic Renovation - Commercial
(Steeple Restoration - First Presbyterian Church of Succasunna)
Metropolitan Builders & Contractors Association of NJ – Award of Excellence
---
2018 - Certificate of Appreciation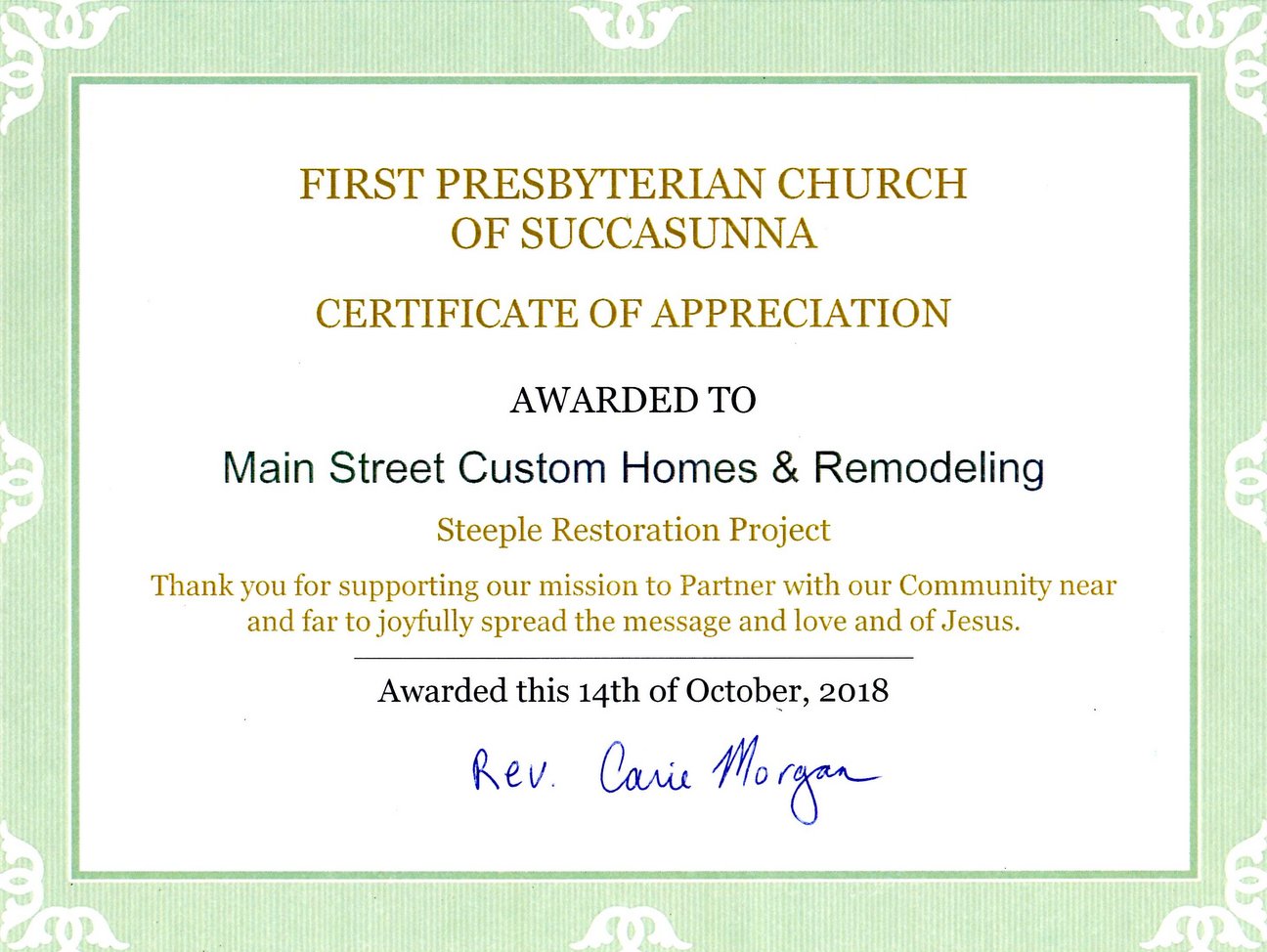 First Presbyterian Church of Succasunna

2018 - Best Website for a Company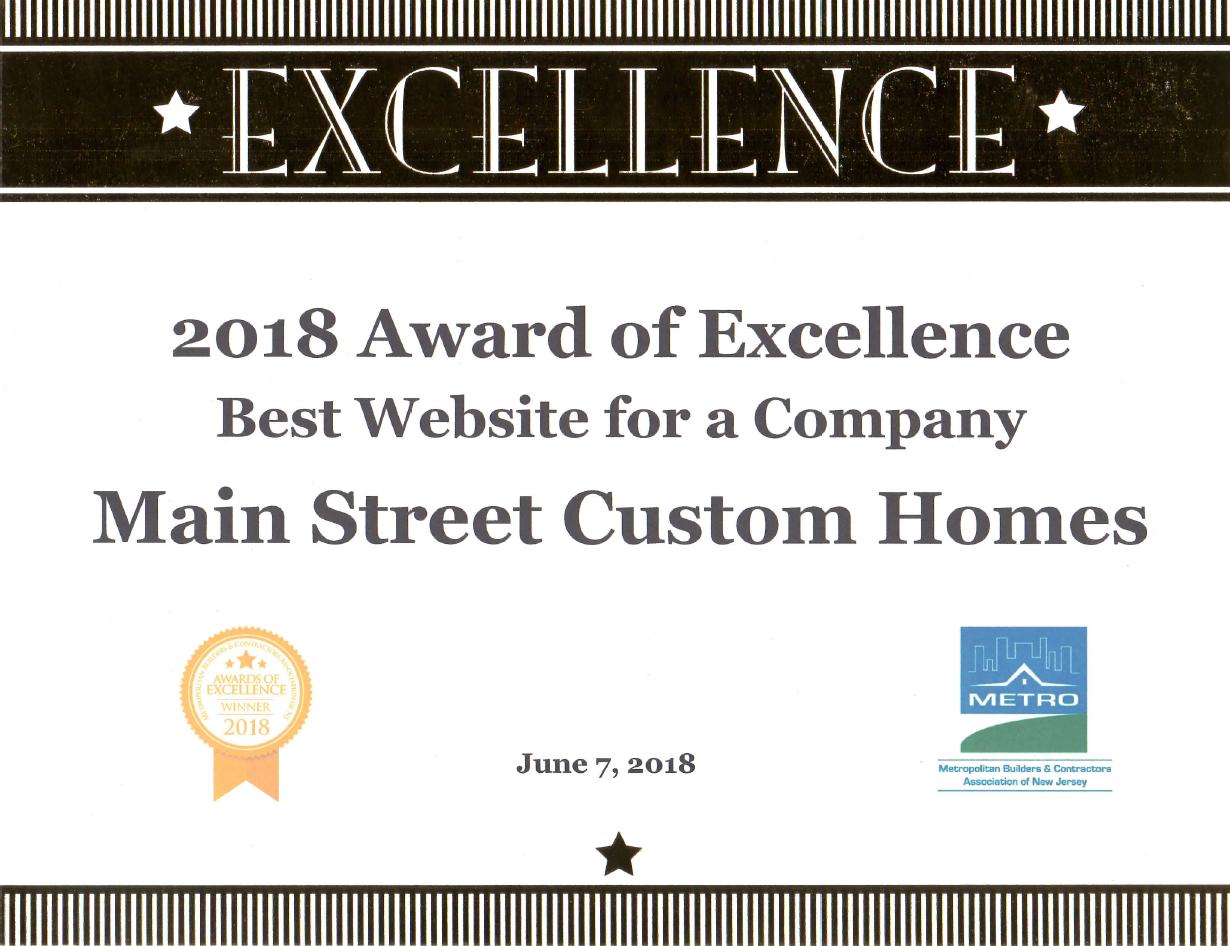 (www.MainStreetCustomHomes.com)
Metropolitan Builders & Contractors Association of NJ – Award of Excellence
---
2017 - Certificate of Appreciation
(The Roxbury Public Library Gazebo)
The Mayor & Council of the Township of Roxbury
---
2016 - Best Custom Single Family Home
(The Keller Residence)
Metropolitan Builders & Contractors Association of NJ – Award of Excellence
---
2015 - Best Custom Single Family Home
(The McManus Residence)
Metropolitan Builders & Contractors Association of NJ – Award of Excellence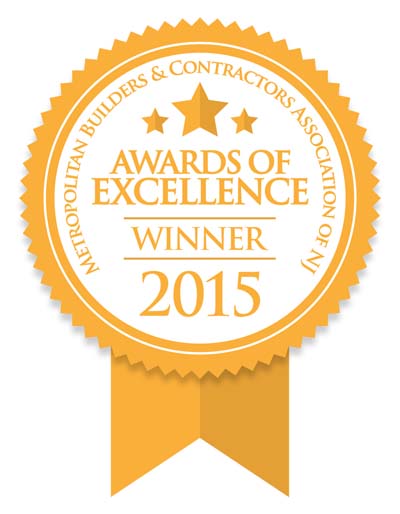 2015 - Best Remodeled Kitchen
(The Neal Residence)
Metropolitan Builders & Contractors Association of NJ – Award of Excellence
---
2014 - Best Custom Single Family Home
(The Krishna Residence)
Metropolitan Builders & Contractors Association of NJ – Award of Excellence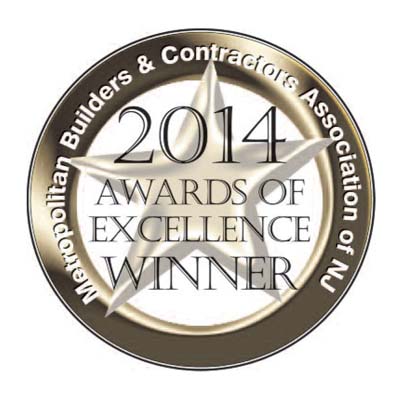 2014 - Best Custom Single Family Home
(The Seifried Residence)
Metropolitan Builders & Contractors Association of NJ – Award of Excellence
---
2012 - Best Company Brochure
Community Builders & Remodelers Association of New Jersey – Award of Excellence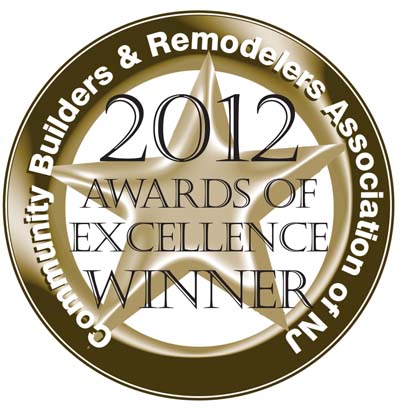 2012 - Best Custom Single Family Home
(The Van Iderstine Residence)
Community Builders & Remodelers Association of New Jersey – Award of Excellence
---
2010 - Remodeler of the Year
(Don Dyrness)
Community Builders & Remodelers Association of New Jersey – Award of Excellence
2010 - Best Custom Addition/Alteration
(The Buldiger Residence)
Community Builders & Remodelers Association of New Jersey – Award of Excellence
2010 - Best Custom Addition/Alteration
(The Sleezer Residence)
Community Builders & Remodelers Association of New Jersey – Award of Excellence
2010 - Best Historic Renovation – Commercial
(109 Main Street Office Suites)
Community Builders & Remodelers Association of New Jersey – Award of Excellence
---
2009 - Beautification Award
(109 Main Street, Succasunna)
Roxbury Area Chamber of Commerce
2009 - Best Custom Addition/Alteration
(The Boye Residence)
Community Builders & Remodelers Association of New Jersey – Award of Excellence
2009 - Best Specialty Feature Room
(The Boye Residence)
Community Builders & Remodelers Association of New Jersey – Award of Excellence
---
2007 - Best Remodeler Custom Bathroom Renovation
(The Neville Residence)
Community Builders & Remodelers Association of New Jersey – Award of Excellence
2007 - Best Remodeler Custom Residential Renovation
(The Brinkman Residence)
Community Builders & Remodelers Association of New Jersey – Award of Excellence
---
2006 - Best Builder Single Family Home Custom Home
(The Spicka Residence)
Community Builders & Remodelers Association of New Jersey – Award of Excellence
---
2005 - Best Builder Single Family Home Custom Home
(The Hade Residence)
Community Builders & Remodelers Association of New Jersey – Award of Excellence
---
2003 - Custom Home Magazine – Pacesetter Award Construction Management
---
2000 - Best Custom Kitchen Remodel
Community Builders & Remodelers Association of New Jersey – Award of Excellence
2000 - Best Builder Internet Site
Community Builders & Remodelers Association of New Jersey – Award of Excellence
---
1999 - Single Family Custom Home of the Year
(The Missbrenner Residence)
Community Builders & Remodelers Association of New Jersey – Award of Excellence
1999 - Single Family Custom Home of the Year
(The Bauer Residence)
Community Builders & Remodelers Association of New Jersey – Award of Excellence
---
1998 - Single Family Custom Home of the Year
(Best Spot Lot – The Hyer Residence)
Community Builders & Remodelers Association of New Jersey – Award of Excellence
---
1995 - Business Person of the Year
Don Dyrness
Roxbury Area Chamber of Commerce
---
1992 - Single Family Custom Home of the Year
(The Battilo Residence)
Community Builders & Remodelers Association of New Jersey – Award of Excellence
---
1991 - Single Family Custom Home of the Year
(The Eline Marie at Victoria Crossing)
Community Builders & Remodelers Association of New Jersey – Award of Excellence
---
1990 - Single Family Custom Home of the Year
(The Anna Mary)
Community Builders & Remodelers Association of New Jersey – Award of Excellence