In the News
Get monthly home construction tips & advice right to your inbox!
In the News
Roxbury High students teamed up with Habitat for Humanity to build a modular ranch home for a lucky family.
Their alma mater has been accepted as the first student chapter in the U.S. to gain admission into the National Association of Home Builders.
Don, a previous gradute from Roxbury High School and having built and remodeled many homes in the area was asked to make a comment. "We are thrilled to have Roxbury High School as part of our organization. Way to go, guys!"
https://www.dailyrecord.com/story/news/2022/05/11/roxbury-nj-high-school-students-habitat-for-humanity-home/9672140002/
Audio/Video Files
Click the YouTube button to bring you to our channel!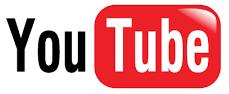 Articles
Press Releases