Our Process
Get Our
Newsletter
The Process - Home Construction Project
Quality You Can Trust for a Home You Will Love!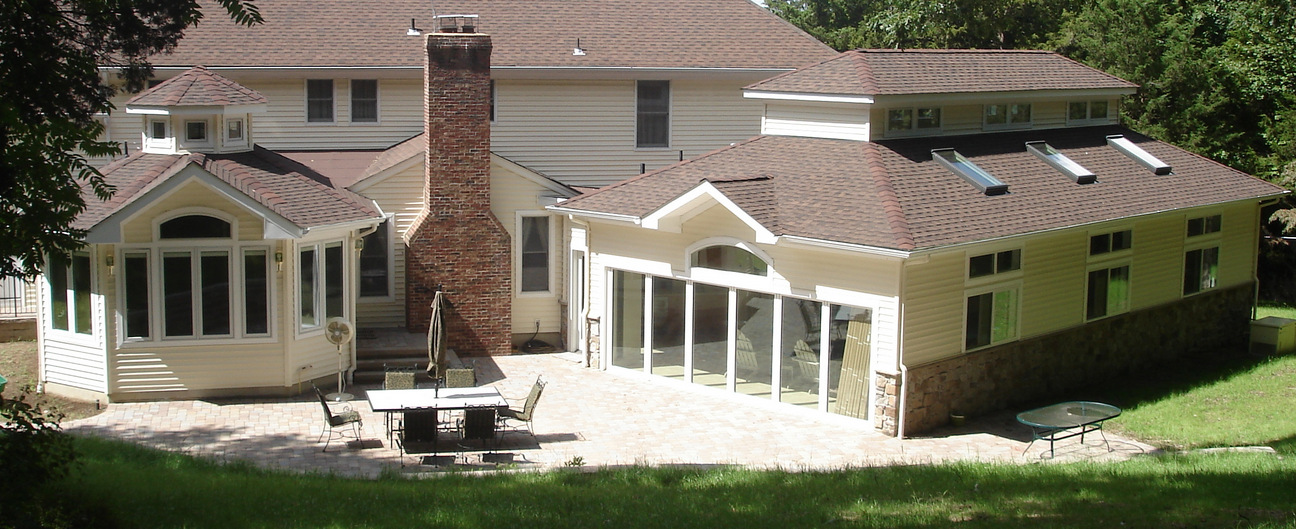 No matter the size of your project, whether you are looking to construct a brand new custom home, build an addition or renovate an existing residence, all jobs are customized to fit your needs, lifestyle and budget.
When we say "custom," we truly mean it! Building a custom home project with Main Street Custom Homes & Remodeling, LLC you have the creative freedom to choose any type, color or style product that meets your needs, personal aesthetics and is within your budget – you are not restricted to a prescribed set of builder provided options. This approach provides you with the opportunity to design a home that is truly built just for you. Teaming up with Main Street Custom Homes & Remodeling, LLC, your input is vital to the success and flow of the project.
Now is a great time to start planning your next home construction project!

To begin, we offer a free consultation to discuss your wish list, expectations and how you want to live in your home. This initial meeting includes the following at no charge:
Evaluate your project needs
Explore alternative options and design solutions
Review the feasibility of your plans and ideas
Determine which way to go – remodel, rebuild, relocate
Ascertain an appropriate budget range for the type and scope of the project
Go over a potential time frame for the project
---
Design Phase - Creating a Plan
Three Approaches to Start Your Home Construction/Renovation Process
At Main Street Custom Homes & Remodeling, LLC, we utilize an in depth procedure to determine the cost of each project regardless of which design path you choose. By collaborating with trusted trade contractors and suppliers while implementing a detailed estimating process, we will present you with a complete package including final plans, comprehensive specifications and a fixed price to construct your project.
Design-Build Method | An All-In-One Service Solution from Design Concept to Project Completion

The design-build construction model provides a single point of contact for the design and construction phases of a building project. As your one-stop-shop resource for residential & light commercial construction projects, Main Street Custom Homes & Remodeling, LLC offers an all-in-one service solution, from initial design concept to preparation of drawings for permitting to construction management up through project completion.
Bring us your wish list, tell us about your lifestyle, and we do the rest.
Upon execution of a Professional Services Agreement (PSA) with Main Street Custom Homes & Remodeling, LLC, we will work closely with you to create and fine tune floor plans, elevations and develop detailed specifications. We will value engineer your project to identify the most cost effective design elements to stay within your budget, providing you piece of mind. When you are ready to so start building, the PSA fee will be applied towards our construction contract.
By offering a "one-stop shopping" experience, our clients benefit from the following:
Design meetings to review and modify plans - as many as needed.
In-house design services to develop floor plans and elevations - updated throughout the design phase until you are satisfied with the results at no additional charge!
Develop a construction budget as plans progress to ensure that your budgetary requirements align with your vision.
We consult with a New Jersey licensed architect to address code requirements, review structural elements and share ideas.
Detailed specifications to meet your design requirements.
Input from trusted trade contractors and suppliers to develop a fixed cost for your home construction project once plans are finalized.
We will manage and oversee the permit application process.
Guidance on financing options and resources.
Consistent job-site supervision to oversee all of the construction work
Traditional Design Process | Architectural Plans sent out for competitive bids

Main Street Custom Homes & Remodeling, LLC has extensive experience with submitting proposals against completed architectural plans that were "put out to bid" to multiple construction companies. We have been awarded several large home construction projects and have worked hand-in-hand with the originating architects to bring their plans to life. This approach is arguably the most expensive method and will take the longest amount of time for actual construction to begin.
Detailed Architectural Plans - Historically, homeowners employ an architect to prepare detailed construction plans and specifications. Oftentimes, there are no budget discussions or financial parameters established during this process, leaving the homeowner in the dark as to whether they can actually afford the house they envisioned.

Out to Bid - Once plans are completed, homeowners typically interview 3-5 prospective builders who bid against the architect's drawings. The method each contractor utilizes to put their bid packet together varies greatly, making a direct comparison between bids difficult to achieve. At long last, a first glimpse into the cost of the home construction project is attained.

Plan Changes/Adjust for Budgetary Concerns - It's back to the architect's drawing board for any plan changes which arise to accommodate financial constraints or construction concerns. There may be several rounds of design modifications to finalize a plan that aligns the homeowner's design requirements and budget.

Select a Contractor - Construction Process Begins
The Team Approach | Architect & Builder collaborate during design process

We thoroughly enjoy collaborating with you and your architect from early on in the design process and maintain relationships with many architects if a referral is required. This team approach works especially well for larger, more complicated projects, bringing all parties to the table from the start – homeowner, architect and builder.
As the architect creates the plans, Main Street Custom Homes & Remodeling, LLC will input the design into its in-house design software system to assist with calculating the project cost as the design develops. An added benefit is that we can generate 3D images of the exterior and interior spaces, showing you what the completed project will look like.
Working together, we will help clarify specifications, refine design plans and align your budget with construction costs. This allows you to bypass the bidding dilemma altogether, saving you both time and money. While retaining an architect to design your home project and produce detailed construction drawings, you would simultaneously enter into a Professional Services Agreement (PSA) with Main Street Custom Homes & Remodeling, LLC to benefit from the following support:
On-going construction cost analysis as the plans develop
Value engineering advice to keep costs down
Guidance and resources for financing options
Assistance with the permitting process.
The PSA fee is applied towards our construction contract when you are ready to start building
---
Construction Phase - Ready to Build!
Regardless of how you start out, once you give the plans your stamp of approval, a construction contract is entered into with Main Street Custom Homes & Remodeling, LLC to build the project at a fixed price. If none exist, detailed working drawings will be prepared by a licensed architect to be used for permit submittal and during the construction process. Site plans, when required, are drafted while permit procedures begin.