Pros and Cons of LVT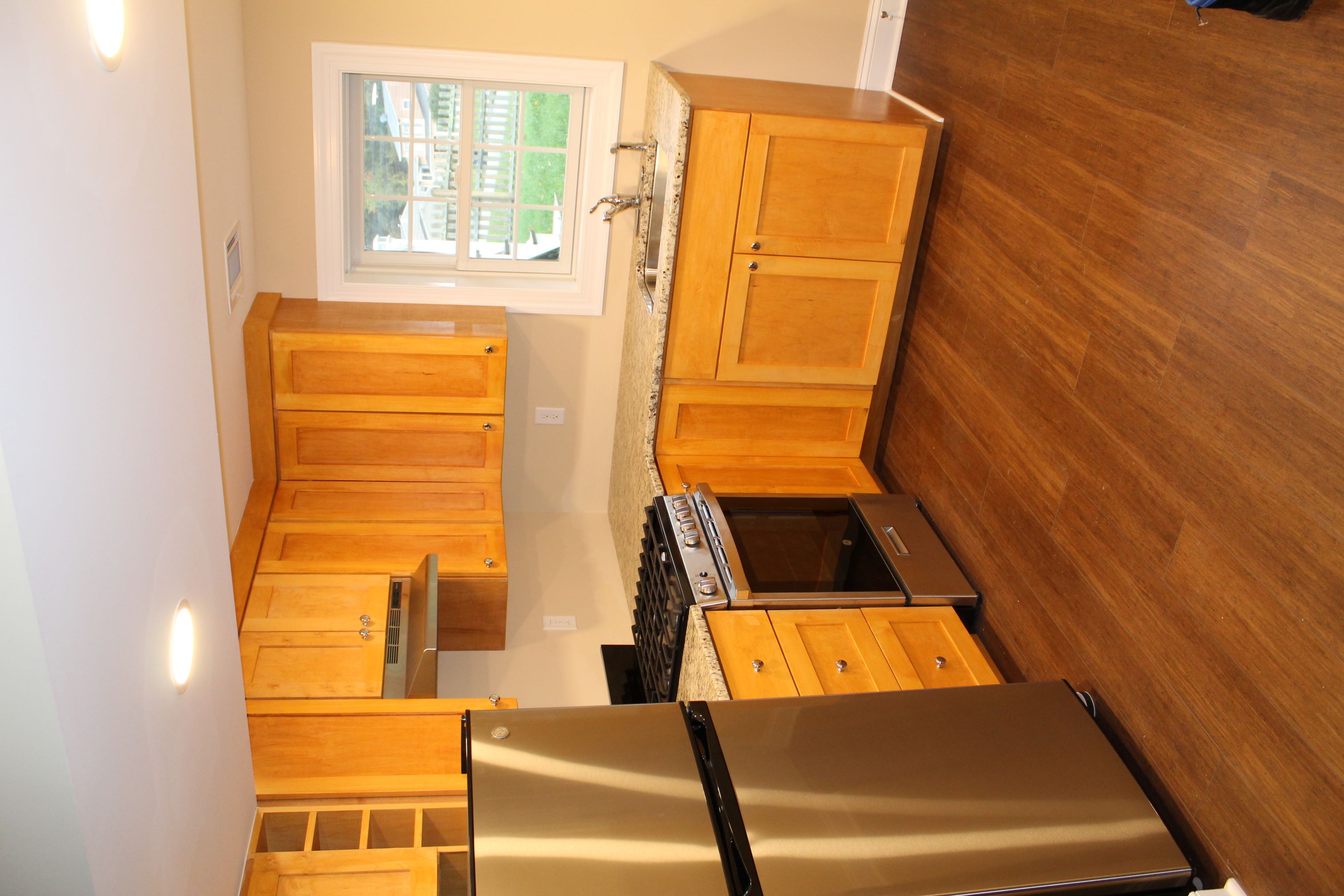 Lots of homeowners are interested in this popular flooring—here's what you need to know.
Although the word "vinyl" raises some people's eyebrows, luxury vinyl tile (LVT) is actually a high-quality engineered flooring material. In recent years, LVT has become wildly popular, even among well-heeled homeowners. It's easy to see why: with looks similar to hardwood and stone, as well as durability and an attractive price, what's not to like?
Of course, the perfect product has yet to be invented, and one naturally wonders: is LVT all that it's cracked up to be? And where should and shouldn't you have it installed? Let's consider some plusses and minuses.
Some great features
As a miracle of modern materials science, LVT offers truly impressive advantages.
It shrugs off most abuse. Unlike hardwood or natural stone, high-quality LVT flooring can bear heavy traffic or the family dog without scratching or showing wear. According to HomeAdvisor.com, with proper maintenance these products can last for 15 to 20 years.
Maintenance is a snap. Speaking of maintenance, part of LVT's appeal is that it doesn't require much. You can mop up normal dirt with water and a mild detergent. You can remove dried spaghetti sauce or wine spills with baking soda and water. It doesn't need sealing or waxing, and it never has to be refinished.
There are a variety of looks. When it comes to styles and designs, LVT has something for every decor. You can get the look of natural stone, hardwood, and even concrete.
It's easy on the checkbook. The fact that LVT costs less than natural materials like hardwood and stone gives more homeowners than ever the option of a high-end interior design vibe.
It's kind to the body. When standing for long periods (as when prepping and cooking food), the difference between stone or hard tile and LVT feels like the difference between jogging on pavement versus a rubberized track. Your feet, knees, and back will thank you.
Yes, but...
There's still that caveat about no product being perfect. What might you not like about LVT, when comparing it to natural stone, wood, or tile?
It lacks environmental cred. LVT is made from PVC (polyvinyl chloride), which is not biodegradable and can be tough to recycle. It will end up in a landfill at some point, and when it does it may take hundreds of years to decompose.
It can't be repaired. You can still make scratches or dents if you drag heavy furniture across it or poke it with a sharp object. And the surface can't be refinished—damaged tiles need to be replaced. You can reduce the chance of damage by choosing tile with a thicker wear layer.
Some products fade. According to BuildDirect.com, some LVT products can fade 10% after just a few months in the sun. In rooms that get a lot of sunlight, choose a UV-resistant product.
There's less inherent value. Although LVT will mimic the look of natural materials, it's not the real thing. If you put your house on the market at some point, a potential buyer may cite that fact in an attempt to discount the home price. (HGTV estimates that homeowners can recoup 70% to 80% of the cost of hardwood flooring on a resale, compared to 50% for LVT.)
Slippery when wet. Fortunately, you can get LVT designs with non-slip surfaces. They're probably the best option in a wet area like a bath or mudroom.
There may be harmful chemicals. To make them more flexible, some (not all) LVTs are made with phthalates, which have been linked to asthma, cancer, and reproductive issues. If those are concerns, you can specify phthalate-free products.
Bottom line? We like LVT flooring and are happy to offer it as an option. But it's important that you understand the pros and cons, and that you don't hesitate to approach us (or any builder you are working with) with questions and concerns. It's your home, and we want you to be happy with your choices.