Steeple Restoration | First Presbyterian Church of Succasunna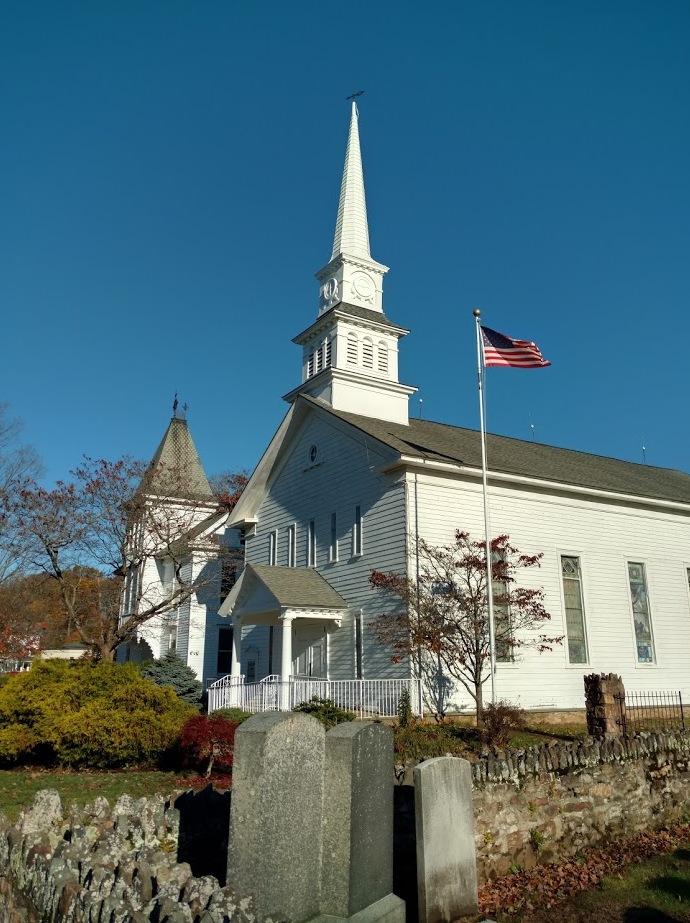 Photo: The restored Steeple overlooking Main Street in Succasunna, NJ.
2019 - Best Historic Renovation – Commercial
The First Presbyterian Church of Succasunna (99 Main Street, Succasunna, NJ 07876) has been an enduring fixture on Main Street in Succasunna, NJ for centuries. The Steeple, erected in 1853 when the current church building was constructed, had been in need of significant repair, restoration and a new coat of paint for many years.
In 2018, the Steeple Restoration Committee approached Donald & Daniel Dyrness of Main Street Custom Homes & Remodeling (MSCH&R) to oversee the task of bringing the steeple back to its former glory. The Dyrness Family has deep ties to the Presbyterian Church of Succasunna with three active generations currently involved in the congregation. As a way of giving back to the congregation and community, Donald & Daniel Dyrness volunteered their project management services to restore the steeple.
Although this may seem like a simple and straight-forward task, it was actually a complex project with many unknowns, as the steeple is approximately 90' high with no easy access, and remediating the level of decay sustained by the wooden structure while maintaining its historic integrity was challenging.
Rather than erecting a cumbersome scaffolding system which would have adversely impacted the congregants' use of the building and cause the work to exceed the project budget, a mobile hydraulic lift was utilized. Not only was this a significant cost and time saving measure, it allowed for greater flexibility to work on the structure and provided continual access to the building.
In addition, historically accurate wooden medallion replacement parts were fabricated to replicate the appearance of the original facade. The restored and repainted steeple is once again a shining icon in town, visible to all in the community, and will stand tall for many years to come.
We would like to thank the following for their involvement in this project:
---
Don & Dan Dyrness are committed to the continued revitalization of Main Street, Succasunna at the same time preserving its nostalgia of yesteryear.
Video Credit: Drone video of Steeple prior to restoration - First Presbyterian Church of Succasunna
Repaired & Refurbished Steeple!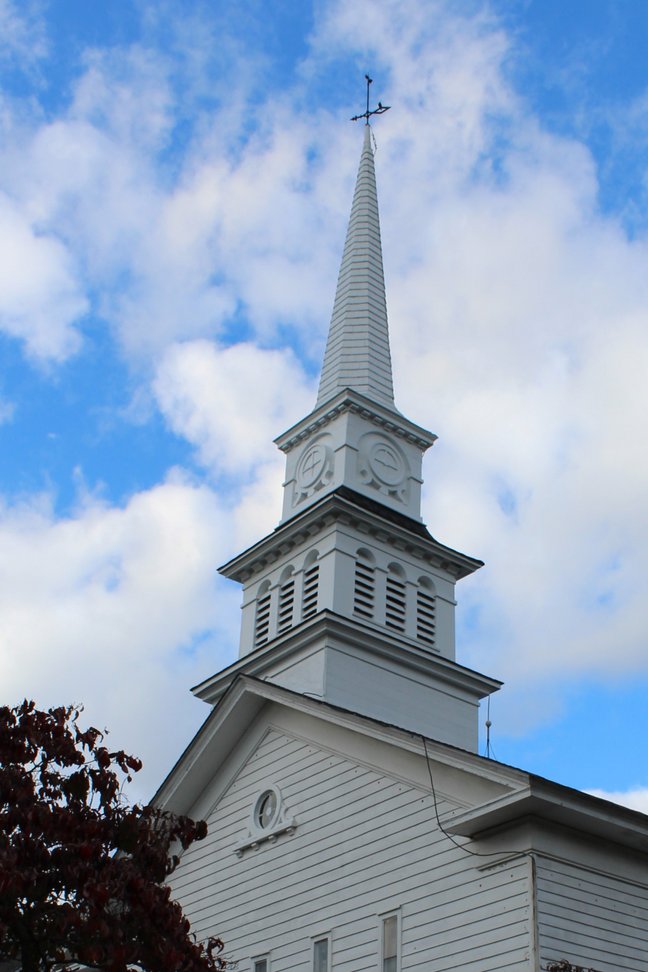 Restoration work continues...
Prep-work for a fresh coat of paint.
Repair work begins!

Going Up - first close up look at the work area!

The Steeple Restoration Crew Assembles!