Looking Beyond Sticker Prices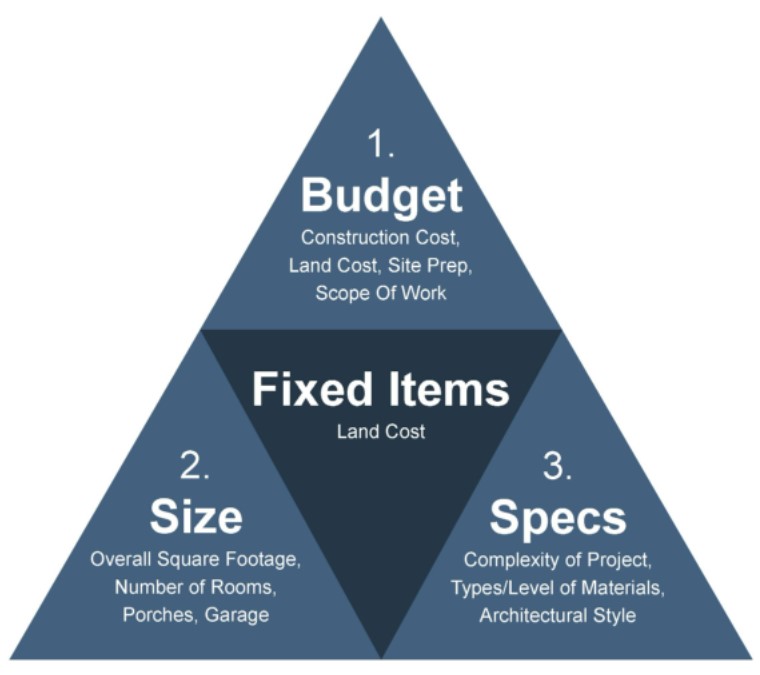 Installed costs vary greatly from product to product, but the builder can help manage them
Cost control is top-of-mind for anyone building a custom home these days. That includes keeping final product costs as close to the estimate as possible.
With this in mind, some homeowners browse at design centers and box stores, then come to the builder with lists of products they have chosen, along with prices. The problem is that those prices lack context.
That's because price isn't the whole story—installed costs can vary greatly. To accurately predict those all-in costs, you need to have installed a lot of products. That's why working closely with the builder's team on product choices can save time, money and anxiety.
Let's illustrate the point with a few examples of surprising installation costs.
Take the bathroom faucet. Let's say you have been eyeing a $250 deck-mounted faucet but then see a wall-mounted one with a similar price tag. It's likely the wall mount will require the plumber to make more trips to the house—trips you'll have to pay for. That may not be a problem, but it's something you want to know about ahead of time.
Or maybe you opt for a freestanding tub instead of the standard tub you had originally chosen. Some freestanding models require exposed plumbing that looks really good. And if the tub is on raised feet, the tile will have to extend under it. The builder's team can help you choose a tub that may not have those potential cost issues.
In the kitchen you may decide you want a porcelain farmhouse sink rather than a stainless-steel sink. Although the farmhouse model has a higher price tag, you have calculated that the budget can handle it. But have you considered that its heavy weight means the plumber will need to pay extra workers to help carry and install it?
And if the cabinet line you've chosen doesn't include a farmhouse base, did you know that a standard sink base will need to be modified and reinforced to support the weight?
Another item that surprises some people is the countertop overhang. The standard overhang for a quartz counter is 15 inches, but you might want a deeper one over the bar stools on the kitchen island. As the builder will tell you, that deep overhang will require support hardware, and extra time to install it.
Even stains and paints can catch you off guard. For instance, stained interior trim will require a better wood species than painted trim. The type of wood makes a big difference on how good the stain looks.
Some flat wall paints can also add a layer of complexity and potential cost increases. While most paints look fine with one coat of primer and two coats of finish, some darker colors need a third finish coat to achieve a smooth, even surface. Depending on how much wall surface you want covered, the extra paint and labor can add up.
The painter will know which colors require more coats and should be consulted on the choice.
The best way to get the most from all your product choices is to work with the builder and the builder's trade partners to find ways to satisfy your design preferences without over-stressing the budget.
Shopping around for products can get the imagination flowing and make selections easier. But keep in mind that sticker prices are just starting points and the builder's team will help you fill in the rest of the story. Your decisions will be based on the best information available, and you'll be a more savvy buyer.